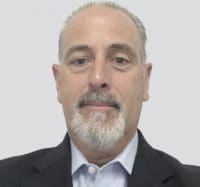 John Giarolo
Executive Vice President
of Sales and Marketing
John joined Fiplex in May 2020 with over 25 years' experience directing and building sales teams focused on driving new business and increasing top line growth through both direct and in-direct sales channels. John is a hands-on Sales Executive: he makes himself visible, available and useful to his customers, team and organization. He listens, helps and learns so he can provide support and give guidance to help and lead for success. Prior to Fiplex John led sales and business development teams at Westell, JMA Wireless and Cobham Networks.
As EVP Sales and Marketing John is responsible for driving integration and alignment between all revenue-related functions, including marketing, sales, customer support, pricing, revenue management.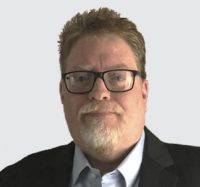 Bob Joslin
Vice President of
Engineering Services
Bob Joslin serves as Vice President of Engineering Services for Fiplex and is responsible for the full lifecycle of engineering services including product certification training, network design and channel support as well as the development and fulfillment of value-added services. Bob possesses over 25 years of progressive experience in wireless communications. He most recently led the RF Engineering division at Gabe's Construction. He helped broker the acquisition by Gabe's of the services practice at PCTEL where he was Vice President and General Manager of Engineering Services. Prior to that, he was a founding partner of EnVision Wireless, an RF engineering services consultancy, which was acquired by PCTEL. Bob began his career in the wireless industry at Nextel Communications. He graduated from the University of Central Florida with a bachelor's degree in Electrical Engineering.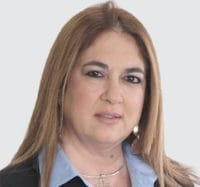 Claudia Carrillo
Vice President of Sales
Claudia joined Fiplex Communications in 2016 as a Global Sales and Marketing Director, managing the sales and pre-sales teams and directly handling House Accounts and OEMs. Claudia assumed the role of V.P of Sales Operations and Marketing in May 2019. Claudia came to Fiplex with over 25 years of expertise in the RF and Telecommunications Industry, having performed as Senior Director of Latin American Channels for Hytera, LATAM Director of Sales for Motorola Solutions and LATAM Director of Sales for Vertex Standard. Claudia earned a Bachelor of Arts in Communication Science from Universidad de Lima, a Master in International Business Administration from Nova Southeastern University and is currently pursuing a Master in Theology from Barry University.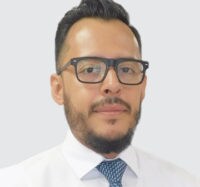 Christian Mora
Vice President of Operations
Christian is a performance-driven, solutions-oriented, Supply Chain Director with 8+ years of comprehensive, progressive experience. He possesses a unique combination of technical and commercial knowledge and expertise that encompasses engineering processes, technical data, regulatory compliance, standardized procurement, purchasing, negotiation, planning, warehousing, and operations. He is an innovative thinker, with a longstanding record for improving processes and implementing successful, optimally priced supply chain strategies that drive bottom line revenue and organizational growth. Christian is adept at establishing and sustaining positive relationships throughout all levels of the organization. He maintains an extraordinary supply chain management vision with a keen ability to communicate that vision to employees. Christian was a purchasing manager from 2012 until 2014 when he was promoted to Supply Chain Director for AAR Landing Gear Services in Miami, FL. He joined Fiplex Communications, Inc in 2018 as the Operations Director where he now oversees all purchasing, and production activities including inventory control, receiving, and shipping. Christian has a B.S. in Industrial & Systems Engineering and has a Lean Six Sigma Master Black Belt (LSSMBB), a Lean Six Sigma Green Belt (LSSG), and a Lean./TOC MRO certification.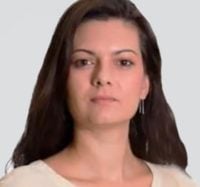 Diana Cholakova
Chief Financial Officer
Diana Cholakova has joined Fiplex Communications as CFO. She has over 18 years of experience in Finance with organizations diverse in size and structure in sectors including manufacturing, retail and wholesale and financial services. Most recently Diana led the Business Controlling function responsible for financial planning and analysis at GrandVision US. In this role, she led the budgeting and strategic planning processes in partnership with all areas of the business in a turnaround environment. She enabled business performance analysis and insights through reporting of financials and key metrics by the implementation of new processes and systems. Prior to this role, she led Marketing Finance at MasterCard to plan and optimize the marketing investments for Latin America. Diana supported markets in creating strategic plans and managing budgets. Prior to this, she worked for an additional 12 years in finance (including change management and IPO) for small and medium-sized companies in manufacturing, retail, and restaurant industries.
Diana attained her Master in Science of Finance degree from Florida International University (FIU). She graduated with her Bachelor of Arts degree in Finance from FIU and studied her first two years of college in Rome, Italy. She is pursuing the Chartered Financial Analyst designation.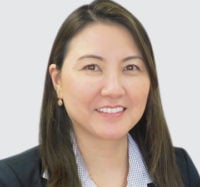 Cassia Sanada
Quality Assurance Director
Cassia joined Fiplex at the end of 2017 as Quality Assurance Manager with more than 15 years of experience in implementing Quality Systems, conducting Quality Assessments and providing Training to employees in a diverse type of industries.
She came to Fiplex to implement a Quality Management System based on ISO 9001:2015 Standard through development and implementation of quality procedures, policies, and specifications to ensure customer satisfaction and applicable statutory and regulatory requirements are met. Cassia came from an industry where she served as Product Manager contributing as ISO 9001 Internal Auditor and participating in ISO External Audits. Prior to that, she served industries as a consultant where she was responsible for providing support to industries to become ISO Certified in order to improve processes and quality of the products and increase business with global markets.
Cassia is ISO 9001 Lead Auditor and Internal Audit Certified.